As an Amazon Associate I earn from qualifying purchases.
Have you ever stepped into an RV slide only to feel a mushy floor underneath your feet? If so, it is time for a slide out floor replacement. Many slide out floors have edges that are not protected by a proper drip edge. Water can wick into the edge of the plywood and create rot far into the interior. You can see in the picture below the damage that water can cause.
Full time RVers are unable to take their rig to a shop and leave it for two to three weeks. So I try to find ways to fix complicated issues while still in the field. Below I will attempt to document my system for replacing a slide floor while the RV remains in place at a campsite.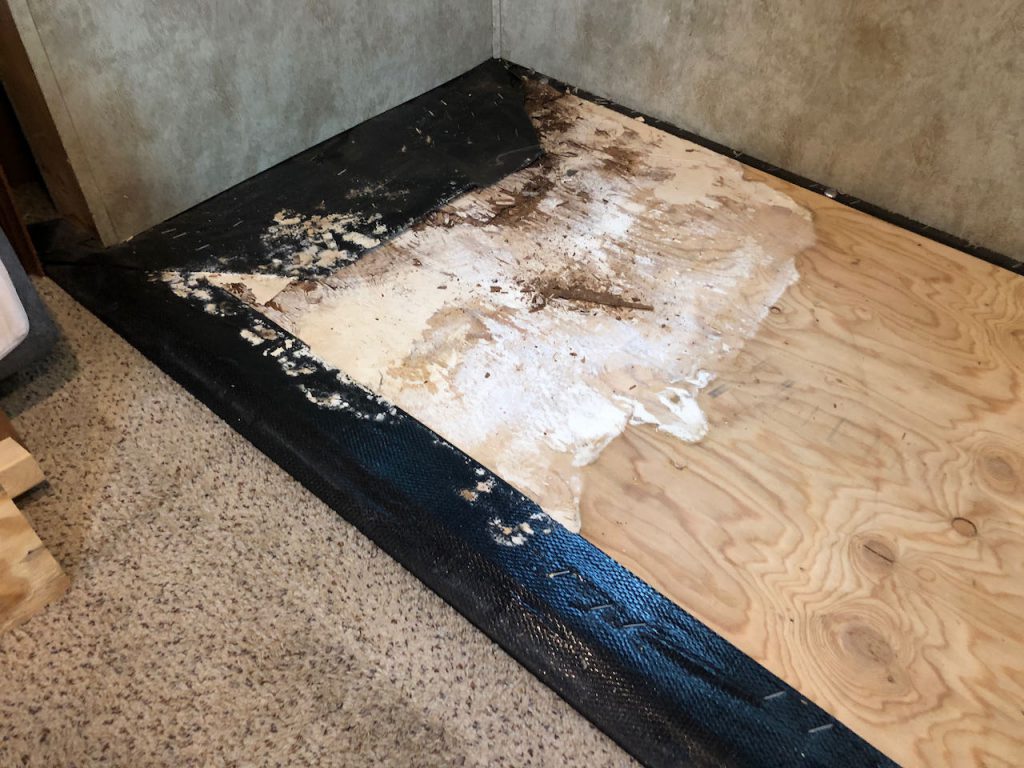 First, support the slide inside and outside with hydraulic jacks.
Second, Remove the Floor
Next, using marine grade plywood, Kilz primer, window flashing tape, and tarp material – fabricate a new floor.
Next install the new floor.
Finally, fabricate a new drip edge using a piece of vinyl home siding to cover the exposed edge of the floor.
Amazon and the Amazon logo are trademarks of Amazon.com, Inc, or its affiliates.